Etowah County Schools provide a rigorous, relevant education in a safe, student-centered environment that produces college and career ready graduates who contribute responsibly in a global community.
As the Superintendent, I invite you to explore our site to learn about the numerous opportunities and services we provide to over 8300 students learning and growing in Etowah County Schools. I encourage you to become involved in your child's education - both inside and outside of the classroom. Your involvement will help your sons and daughters be more successful in all that they do.
Educators play a critical role of teaching knowledge and skills, but children's attitudes toward school and their habits of studying, reading and learning, are largely developed at home. Our children need all of our support to reach their potential as great thinkers, innovators, and leaders. The commitment we make now will benefit our state and country as they become citizens of the world, competing, and collaborating in an ever-changing global environment.
There are many ways to be involved with your child's education. This includes not only establishing routine homework habits, but also making time to get to know your child's teachers, administrators, and other staff members at his or her school. Ask how you can become involved in your child's educational experience.
We are dedicated to serving our students. Please join me in preparing our children to become successful citizens!
Sincerely, Alan Cosby, Ed.D. Superintendent
First Class Pre-K programs are accepting online pre-registration applications for the 2023-2024 school year beginning January 15, 2023 - March 10, 2023
(If you need assistance with accessing the online application, contact Denise Dasinger at The Learning Center or denise_dasinger@ecboe.org)
APPLICATIONS COMPLETED BEFORE JANUARY 15TH WILL BE DELETED FROM THE SYSTEM.
The NEW link for registration is: https://prek.alaceed.alabama.gov
E-Learning Day Monday, February 20, 2023. Your child's school will provide more information regarding E-Learning Day Instruction.
Saturday, April 15, 2023
Click 5K Run/Walk for a registration form.
Click RunSignUp to register online. Online registration will be available until Wednesday, April 12, 2023.
Click 5K Run/Walk for a sponsorship form.
Volunteers Needed for Worlds of Work Event March 7-9, 2023
World of Work is the region's premiere hands-on, interactive career expo that will expose nearly 8,000 eighth graders and juniors to hundreds of jobs and career pathways in only 3 days.
Businesses and Industries from throughout the East Alabama region participated in this event because they know that today's students are the key to Alabama's future productivity.
We need volunteers to serve as class guides, zone monitors, timekeepers, flex volunteers, and bus parking volunteers.It takes more than 200 volunteers to make this career expo happen.
Registering as a volunteer is easy! Just follow the link below.
Preschool Inclusive Classrooms
We are seeking typical peers for the opportunity to join our Preschool Inclusive Classrooms for the following locations:
Whitesboro Elementary School – 4K – must be 4 years old on or before 09/01/2023
Hokes Bluff Elementary School – 4K– must be 4 years old on or before 09/01/2023
Southside Elementary School – 4K– must be 4 years old on or before 09/01/2023
Highland Elementary School – 3K– must be 3 years old on or before 09/01/2023
For more information or to make a screening appointment please contact Denise Dasinger, PK Coordinator, Etowah County Board of Education at denise_dasinger@ecboe.org or 256-442-1050.
Screenings will occur the week of March 20-24, 2023.
A random drawing will be held on Monday, April 3, 2023.
Etowah County Schools is pleased to announce the following schools will participate in the Alabama Department of Education Multi-Tiered System of Support Cohort 1 Pilot Program: Gaston Elementary School, Gaston High School, Highland Elementary School, Hokes Bluff Elementary School, Hokes Bluff Middle School, Hokes Bluff High School, West End Elementary, and West End High School.
REPORT SUSPICIOUS ACTIVITY
Did you know that children can suffer academically if they miss 10 percent of school days? That's just a couple of days each month. Absences add up, whether they're excused or unexcused. Let's work together to help all kids attend today so they can achieve tomorrow.
Visit ATCU.com for instructions on how to submit report cards.
Etowah County Schools will be closed from March 27-31, 2023, for Spring Break.
Parents: Sign Up for Schoology
Please Support Neighborhood Bridges
If you are looking for a way to help others in our community, please subscribe to Neighborhood Bridges. The ECBOE has partnered with this program to meet the needs of our students and their families. Businesses, churches, and individuals can participate. Please subscribe now because the needs will begin to increase and the community support is appreciated.
February is Alabama Career and Technical Education Month.
Why are students joining Career Technical Student Organizations (CTSOs) and local CTE classes? Watch this video - Hear these honest answers, directly from Alabama students.https://www.youtube.com/watch?v=38GjqnOSzBA
Career Technical Education - An Education that is Workforce Ready!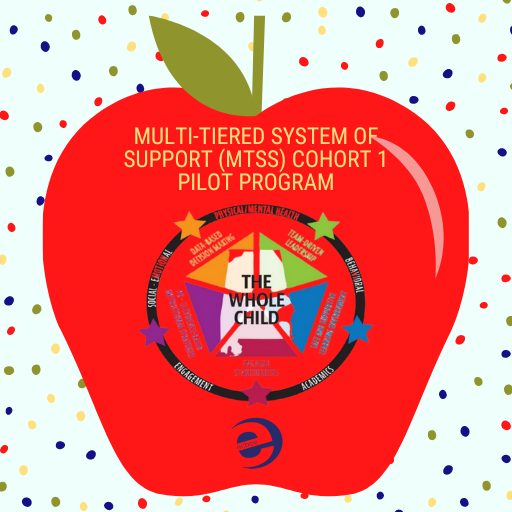 Register Online for the Extended Day Program
Sorry, but there was nothing found. Please try different filters.